Go shopping at Arizona Trading Co.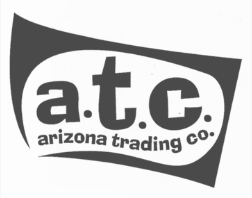 Arizona Trading Co. (not to be confused with Arizona Jean Co.)  is a store where you can sell, buy, and trade all sorts of clothes. It's located at 209 Westport Rd, Kansas City, MO 64111 and it's open 11 a.m.-6 p.m. on Tuesday to Thursday, 11 a.m.-7 p.m. on Fridays and Saturdays, and 12 p.m.-5 p.m. on Sundays. They get new items every Monday. It's a good store with a nice variety of stuff and just felt like a nice place to be in.
There's a lot of cheap items throughout the store. There were some items in there that I expected to be $20 or more but it ended up being $10 or less. There is a band that has expensive merch but at Arizona Trading Co. had a long sleeve shirt for this band that was around $11 which is a good deal knowing how much it can be.
There are all sorts of interesting clothing there. I found one cool thing after another. They have a wide selection from shirts to accessories. There was just a bit of everything. They also had skates you could get too. Just overall they have a lot of good items.
The staff there was really nice and helpful. There was a woman who came in looking to sell clothes and the staff was super helpful with her. The staff that was there were really nice to us. It's also a woman owned business. 
Arizona Trading Co. is a good store full of good staff and lots of items. Definitely one of my favorite stores so far I would rate it a 9/10.